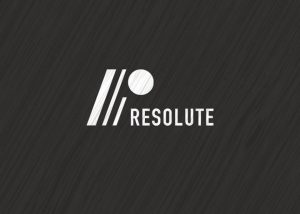 About a year ago my friend Jeff Hagen shared with me that he is now working with Resolute – a new ministry founded by Vince Miller. Vince is also the creator of the one-year curriculum which is the backbone of Resolute.
I jumped into this because I began to recognise already a few years ago, that there is a huge problem in today's Christianity. I would say this may even be "the" problem that sets off many other problems in the world today – namely: the failure of men to rise up to call of godly manhood which comes from God Himself.
Here's some of what I hear from men as we talk about these things:
What does godly manhood look like?
Is it even in the Bible?
How does this work in my life with so much going on between work, family and other duties in life?
Why does it seem like today's culture is on a war path with the Biblical notion of manhood, marriage, family, fatherhood, singleness, etc.?
What about sexuality and godly manhood?
Resolute doesn't shy away from addressing these and many other issues relevant to Christian men who desire to live a more meaningful spiritual life. As I approach 50, I can write a book about all the ways I think I have failed this call to godly manhood myself.
As I approach 50, I can write a book about all the ways I think I have failed this call to godly manhood myself.
(Come to think of it, each one of us can probably write a similar book as well.)
But there's a better way to process failures – we can learn from them, and we can do better for the rest of the time we have on this planet!
Resolute is a one year program that can help towards such goal.
But more that this – it's a good way to create the environment and to bring forth the biblical teaching necessary to fuse spirituality and manhood in a meaningful discourse and experience. As I stepped out in faith and began to attend week after week with a dozen other men, most of whom I had never met before in my life, I wasn't quite ready for the impact this will have on me.
Resolute, under the skilful, disciplined and well-executed leadership of Jeff Hagen, provided an important baseline of teaching, time shared with other men on a weekly basis, and an opportunity to hear from them what God is showing them.
Good things have come out of my participation in the Resolute Cohort:
A fresh new perspective of Scripture from the standpoint of manhood and spirituality.
New appreciation for the Body of Christ in how Christ speaks through men when they are encouraged and affirmed as men of God.
Valuable friendships I look forward to expanding and nurturing to the glory of God.
Here's also some feedback from Matt, one of the men in our cohort, who has been such a blessing to get to know in the process:
"Resolute has helped me become more knowledgeable of the word of God. The format of the meetings was extremely conducive to discussions of great depth of the passage that was reviewed. Jeff's knowledge of the Bible was extremely helpful in understanding the background of the passages, along with the culture of the time. Together this was very helpful in gaining a deeper understanding of the meaning of the passages. Many time I left the meetings and continued to think about the passages all week long. These discussions with the differing opinions have helped me become a better disciple and closer to God. Resolute has also helped me make some great friends that I hope to stay in contact with for many years. I am extremely grateful for the experience that Resolute has given me."
I hope all of the above helps you get an idea about how positive I feel about Resolute and its goal to help men become better discipled for Christ and this – become better men in this world.
I am thrilled to share with you that on March 30th, Lord willing, l am launching a brand new Cohort, which Cohort I will lead with the support of a Resolute team that shares the vision to disciple men for Christ and His Kingdom. I'm thrilled that this will be a team effort!
If you live in the Twin Cities, I want to challenge you to get out of your "comfort zone" and join us at the launch meeting on March 30th! You will meet other men who are also interested in how to grow as disciples of Christ and as men. You will be able to ask questions and ultimately – to become part of a year of learning, challenging and spiritual recharging which might launch you into who knows what else the Lord has prepared for you next! Cohort membership is $20/m – I will help you understand what this includes and how you can best utilise what your membership offers.
This is also a great way to become prepared and equipped to launch a Resolute Cohort of your own a year later and to impact the lives of men you know and you want to see do well for Christ & His Kingdom.
Here's a picture I snapped of the last meeting of our Cohort: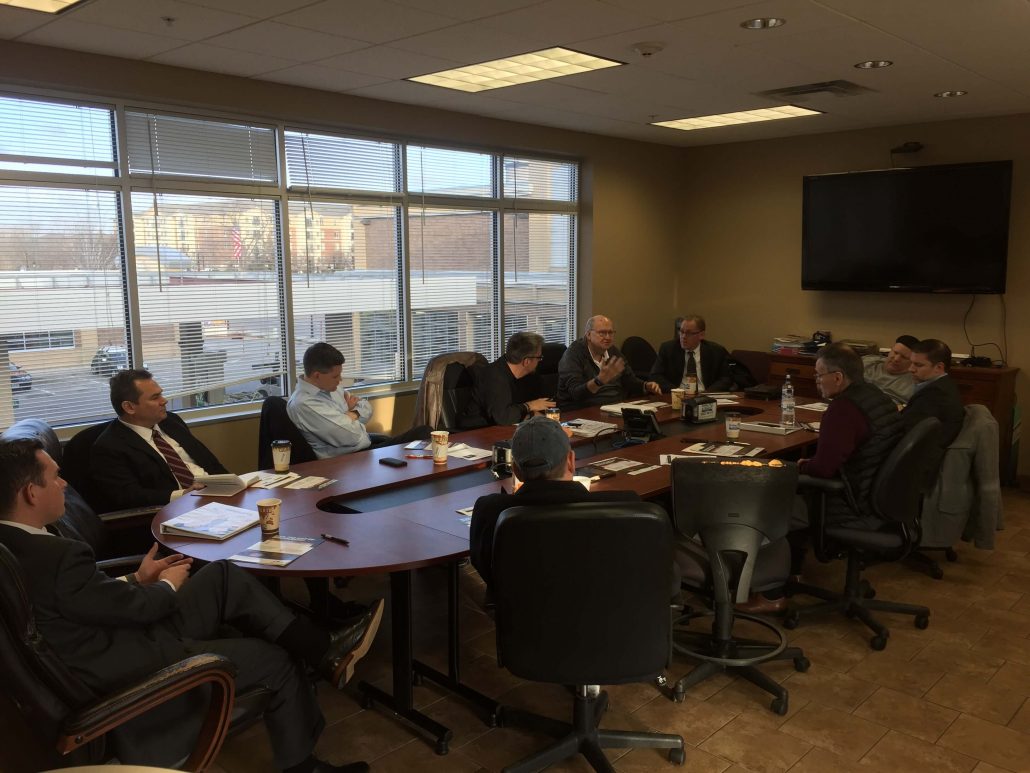 —–
Here's little more about Resolute:
some 600 men have graduated the one-year discipleship process in the last 3 years!
Resolute now has the training in an interactive video format. 48 sessions, 90 minutes, a 1-year curriculum.
Here is a quick overview by Vince Miller, the author of the Curriculum
Three videos that might help you get even better understanding of Resolute:
New Cohort Launch Info
On March 30th at 6:30 am we will meet at Bobby and Steve's board room in Eden Prairie:
Address:
Bobby & Steve's Auto World
8100 Flying Cloud Dr, Eden Prairie, MN 55344
https://goo.gl/maps/rZ64Y7JSzuo
Please click on the link below to confirm joining us for the launch of the new Resolute Cohort and post any thoughts, comments and questions about it, using the scheduling app Doodle: https://doodle.com/poll/g246fncg2chm74wp
Thank you & God bless!
George Bakalov
https://threefold.life/wp-content/uploads/2017/03/resolute.jpg
685
960
GP Bak
GP Bak
2017-03-08 07:10:06
2020-07-27 08:43:32
For Men Only: New Resolute Cohort Launch Invitation March 30th!