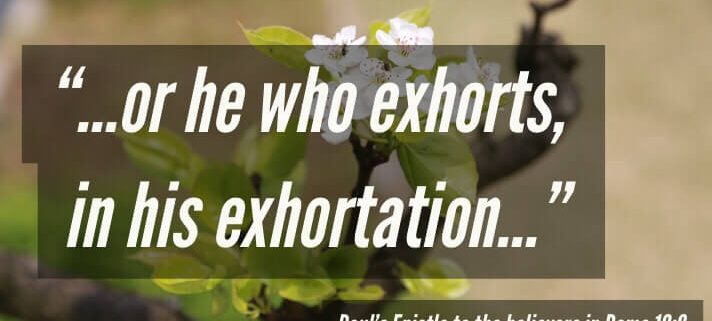 I offer the following exhortation as per the Lord's leading.
My pursuits of the authenticity of the faith have led me to some very controversial places. However, they might sound controversial only to those who don't share the same pursuit and only because of the degree to which our "Christianity" has drifted from the teachings of Messiah, his apostles and the early believers.
Sadly, the pursuit for authenticity can also be responsible for creating sectarian extremes. For example, some have exploited the movement to return to our Hebraic roots and have created an industry out of it.
Let's pursue the ESSENCE of the Teachings of Moses and the Lord's Messiah, not the eccentricities of the outward cultural attributes. Truth cannot be contained by doctrine alone but it cannot do without doctrine either. We must learn before we can know. Any attempt to know without first humbling ourselves and learning, will lead us into the ditch of useless abstracts. Any attempt to only learn without pursuing the essence of what we supposedly learn, will only feed our intellectual pride.
Let's adopt the heart of reverence for the Lord and the Torah our Jewish brothers have had since antiquity, not vain religious superstitions, be they of Christian or Jewish nature.
Why so many so satisfied with silliness and shallow regurgitation of the formulaic?
Why so difficult for so many not to fall into predictable patterns of religiosity?
The heart in the human body is healthy when it beats rhythmically and in balance with the entire body. The brain is at its best when it's not bigger than the cranium.
Why try to fake a bigger heart for God? Why not simply learn to walk and seek Him in humble gratitude and appreciation of His Goodness to us?
Why try to pursue knowledge for the sake of knowledge, which only makes our heads bigger, which in turn causes clouded judgement?
With the heart we approach the Lord and with the heart we seek to know Him and to know his ways. We can handle only so much for today. Each day He has more. Patience is the proof of our sanity and humility. Pride is indeed a form of unhealthiness of the mind, as well as the heart and the will.
To join the deeper conversation, consider joining our Patreon community at https://www.patreon.com/threefoldlife
https://threefold.life/wp-content/uploads/2018/05/img_3485.jpg
400
712
GP Bak
https://threefold.life/wp-content/uploads/2022/06/dot.png
GP Bak
2018-05-27 03:55:37
2020-07-27 08:09:24
Seeking the essence, not the eccentric